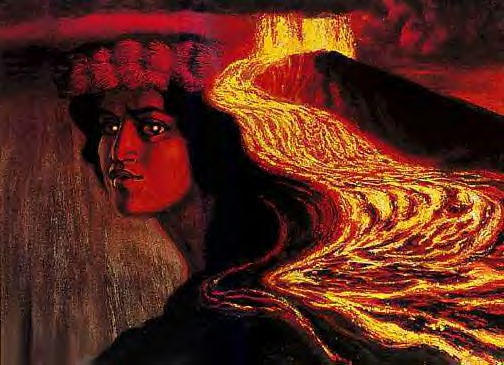 My fourth grade teacher came to class everyday wearing sleeveless cotton sundresses, that somehow always revealed her black bra straps. She wore her hair in a huge, loose bun. She was single. She also saw every new class as a crop of young minds ready to be indoctrinated in the ways of environmentalism. Every single subject matter was devoted in some way to learning how we are polluting and destroying the planet. I mean
every
subject. I have carried guilt for being alive ever since.
Every Wednesday the math portion of class was replaced with Hawaiiana. A 300 lbs. native Hawaiian man would squeeze through the doorway, ukelele in hand, and teach us about the Hawaiian pantheon. How to pray to the ancient Hawaiian gods. The goods parts of native plants to eat. The seasons and tides. The sacred names of the ocean creatures. Names of the volcanoes. He was the sweetest man you'd ever meet, but I have many hazy memories of endless traditional songs sung with his ukelele, while I fought off the sleepies on my desk.
One day in eighth grade, in Utah, my English teacher asked the class if we knew who Pele was. My hand shot up, "She is the Hawaiian goddess of fire and volcanoes." My teacher was caught off guard, and laughed at me. So did the class. I was so embarrassed, and it was that day I realized how different my grade school education was.
I'm sad when I think about how my girls won't be raised in Hawaii. They won't have as many crazy stories, or live in a house on the beach, or learn the names of the Hawaiian gods. Trevor and I talk about moving to far distant shores with our children and giving them varied experiences. I imagine we will, once we grow out of this desperate baby-toddler-preschool stage.
Everyone needs a crazy fourth grade teacher.