Does anyone remember
this
, two years ago? When I showed those beautiful dolls to my mother, she knew how much work I had put into them, and therefore asked me, "Are you going to let them play outside with them?!" I told her yes, because I think children's toys are objects they project themselves on to, and conduits to work out their own world.
My girls love it when I sew them dolls, whether I spend months or just days making them. Josephine especially loved the doll pictured above, and wow, did it become a projection of herself. In fact, the doll underwent a total transformation:
Yes. That would be the same doll, with tiger stripes, water stains, paws, and leaves and twigs in her hair. Its like she was marooned in a forest in Guinea, and turned native. Its a perfect reflection of Jo's wild imagination.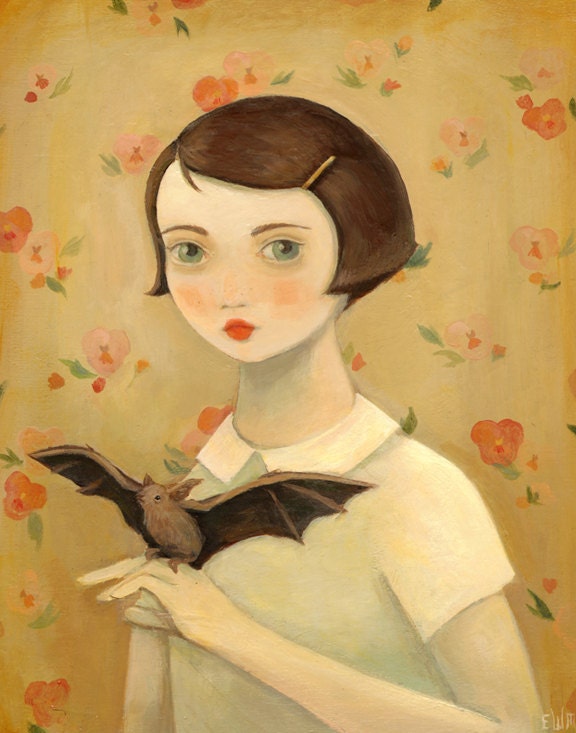 This last weekend I sewed all four girls another doll for fall, a bat girl for Halloween. (My kids love bats, and usually when they play games they are a family of bats. I read
Stellaluna
to them last summer, and it stuck.) I liked how Josephine's turned out the most:
I don't know how long it will last looking this cute, but I do know it will be loved.