I end up writing a lot about Jo on this blog. If any of my children read this blog, they may see this as biased or favoritism or something. But there are a couple of reasons for this. First, Amelia is kind of a mystery to me. Her motives, and the way she thinks often doesn't make much sense to me. We butt heads a lot. She is fierce, independent and moody. More than once she has reminded me of this piratical spitfire:
Our Hazel is such a darling sweetheart, my memories and stories of her are almost all tender. She's an expert cuddle; she digs those cute apple cheeks into mine in these fantastically heart-warming hugs. We read a lot of books with her snug on my lap. Most of our stories aren't ones I'd write about on a public forum. She can be mischievous, but in a way that incites laughter instead of scolding. Not unlike another golden-curled sweetheart:
Unlike her sisters, whom I love absolutely as much as Jo, I just
get
Josephine. Besides, she gives me infinite fodder for stories. For example, today we went to Payless for spring shoes for the girls. (BTW, I remembered Payless being an inexpensive place to buy shoes; not so. But I was paying for the convenience of an enclosed space. I knew I wasn't going to lose anyone in the meat aisle.)
Anyway. I let them pick their own styles. Hazel and Millie chose the same pink, sparkly, Snow White and Aurora tennis shoes with tiny heart-shaped lights in the heels (size 7 for H, size 8.5 for Millie). Jo turned her nose up at all the runny-runny shoes I pulled out. She knew exactly what she was looking for. She picked black flats, slim Mary Janes with little silver buckles, in size 9. She has not taken them off since. "I love these shoes mama. They are beautiful. They are my dream-shoes." And can I say? When she sits, she crosses her legs and holds her hands in a perfectly lady-like manner, in a way I've never taught her. Not infrequently she reminds me of another long-limbed brunette: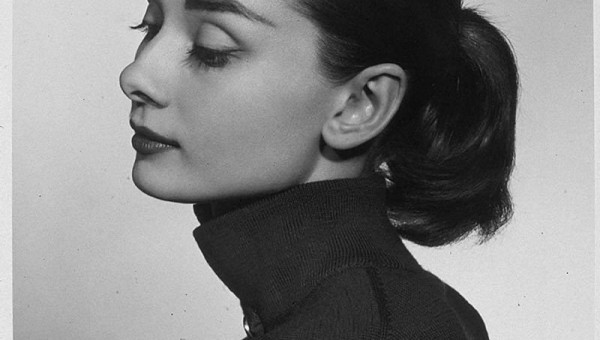 I love these little girls and their enormous differences in personality, looks and styles. Life has been grinding lately, I've been exhausted. But I
love
these girls.